Aloha Markham
This is a student project.
︎︎︎Skip to the mockups.
This project was given by the Markham Board of Trade through school for their 30th annual business excellence awards. This is a themed awards event held every year for businesses in Markham, it's the biggest night of the year for their business community. The theme that year was Hawaiian Luau. Out of around 90 students, I made it into the top ten and had the pandemic not started at that point I would have presented my work to the Markham Board of Trade.

There are a lot of various businesses in Markham, so the most important thing to focus on was what they all have in common and what brings them together. Along with this it was essential to incorporate the heart of a Hawaiian Luau into something the business owners and employees could enjoy and relate to.

I started this process by sketching ideas that give a sense of escape and relaxation while displaying clear Hawiian elements, then I chose the top four out of those to refine further based on some feedback. My ideas and sketches follow my general style of clean, simple designs. I refined the top two from these sketches in digital and applied further feedback.




Businesses want to be easy and obvious to choose over the competition, to achieve this simplicity is key so that the core of the business can stand out. Simple things are comforting and relaxing, this is the theme I wanted to convey; a blend of sophistication, simplicity, and relaxation. This theme celebrates common goals and the things that bring us together. This sense of unity is what's at the heart of a traditional Hawaiian Luau.



I chose the design I preferred to refine further. At this point the revisions are smaller details in arranging and balancing all the elements.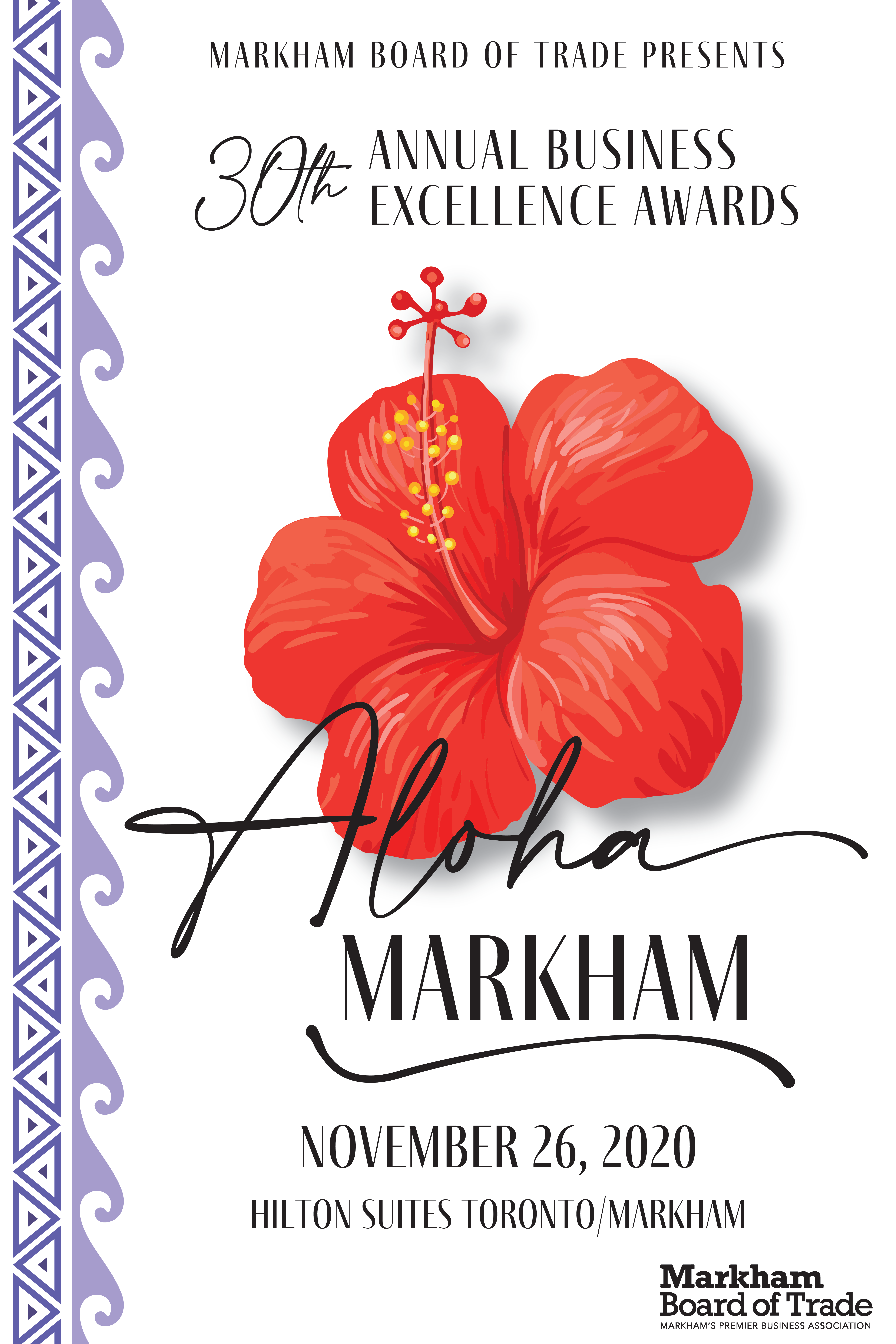 Poster
The pattern down the side and hibiscus flower are both clearly Hawaiian elements, and when coupled with the headline
Aloha Markham
the theme is made clear. The pure white background and simple graphics emphasize the feeling of simplicity and ease.
Program Cover
Tickets
Venue

The idea extends into the actual venue with earthy tones, warm lighting, and unobtrusive decorations. Hibiscus and other native Hawaiian plants can be used as centrepieces and garlands. Hawaiian patterns can be incorporated into tablecloths, napkins, and tableware. Traditional Hawaiian performers could give a performance and mingle amongst the guests. Lastly small Hawaiian sets could be put up using realistic backdrops, mini water fountains, and fans to imitate a breeze. These sets could be used for pictures and/or to relax and have fun in.

---